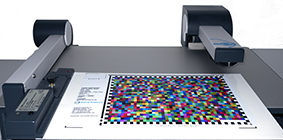 Professional ICC-Profile with 2400 measurement patches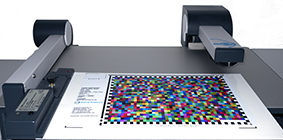 Professional ICC-Profile with 2400 measurement patches
71,34 € – 177,31 €
71,34 € – 177,31 €
First please download the following file:
2) Unzip the downloaded file on your computer and open it with Mirage*. Mirage will give a warning that the file is not color managed. Please make sure that no color management is applied or select Leave as is as an option.
3) Select the Printer, Base Media and Quality. If you don't know the Epson base media, please contact the paper manufacturer or your dealer.
4) Make sure that a red bar with a warning is displayed over your print indicating the missing profile. This will make sure the file is printed without color management. Please do not change the file size. All other sizes, apart from the original size would mean a re-print of the target.
5) To properly name the profile, we need to know your Base Media as well as Printer. Please make sure to make a note about those two things. Please do not write on the printed target itself. You can place a Post-it note on the back of the target or, if you ordered only one target, send a letter with the printed target. If you write something in the reference area, we will not be able to read the target.
6) When everything is finished, please send the target to the following address using an unbendable envelope and not a roll:
DINAX LAB Service
Fuggerstr. 9a
41468 Neuss
GERMANY
Description
Additional information
Lieferversion
Description
You will receive a voucher for as many profiles as you have ordered. All vouchers can be used directly or at a later point. This profile consists of 2400 measurement patches. Please download the files and print it in 21×29,7cm. We will send you your ICC-Profile via e-mail.
Additional information
| | |
| --- | --- |
| Anzahl ICC Profile | Five Profiles, One profile, Three profiles |