DINAX Lab
Since 1993, DINAX has been working in the field of picture processing. Originally, everything in our company turned into products for the photo and advertising industry and today many of our customers come from these sectors.

For the implementation of your ideas DINAX Lab offers, in a friendly atmosphere, expertise, professional accuracy, and of course competent and friendly advice without time pressure.
Our professional activities are supported by the use of state-of-the-art scanning and printing technologies as well as the necessary know-how for the correct use of these devices.
We advise you on how best to reproduce or produce your work. We help you to choose the optimal substrate and the perfect technical presentation. These include finishing, framing and preservation.

Scan service
The basis of a good reproduction is the "digitisation" of the original. For this we use our Cruse Scanner. The Cruse Scanner enables digitalisation of originals up to 180 × 240 cm.
Print service
For your printing needs, about 40 printers of the latest generation are available at DINAX Lab. Our Epson and Canon printers in different print widths are operated exclusively with original inks and are always optimally maintained.
The special features of our printing service include a huge selection of different substrates. More than 100 different substrates – including the right one for you – are in stock. Do not worry, we will help you finding the best substrate.
Presentation services
In order to properly present the finished work, it requires the optimal finalisation after printing. Whether lamination (on Alu Dibond / acid-free boxes or other materials) or with liquid silicone behind Plexiglas, framing, Passepartouts or stretcher bars. We offer the best presentation for your print.
Suspension service
We ship your mounted or unmounted prints worldwide and offer hanging service throughout Europe. Our employees offer a professional hanging and assembly service.
Editions
To ensure that limited editions do not have to be produced in the entire edition in advance, we offer editions on demand. This allows you to distribute the costs of an edition over a certain period of time and can serve your customers "on demand".
Shipping
High-quality editions as well as reproductions require specially designed shipping boxes and transport companies set up on this type of product. We manufacture cartons or wooden boxes according to your orders and offer only the type of shipment which ensures the least harm.
Digigraphie certification
DINAX Lab is a selected and certified Epson Digigraphie laboratory. We offer this service to photographers and artists who want to market their works strictly limitedas well as certified. You can find information about this certificate at www.digigraphie.com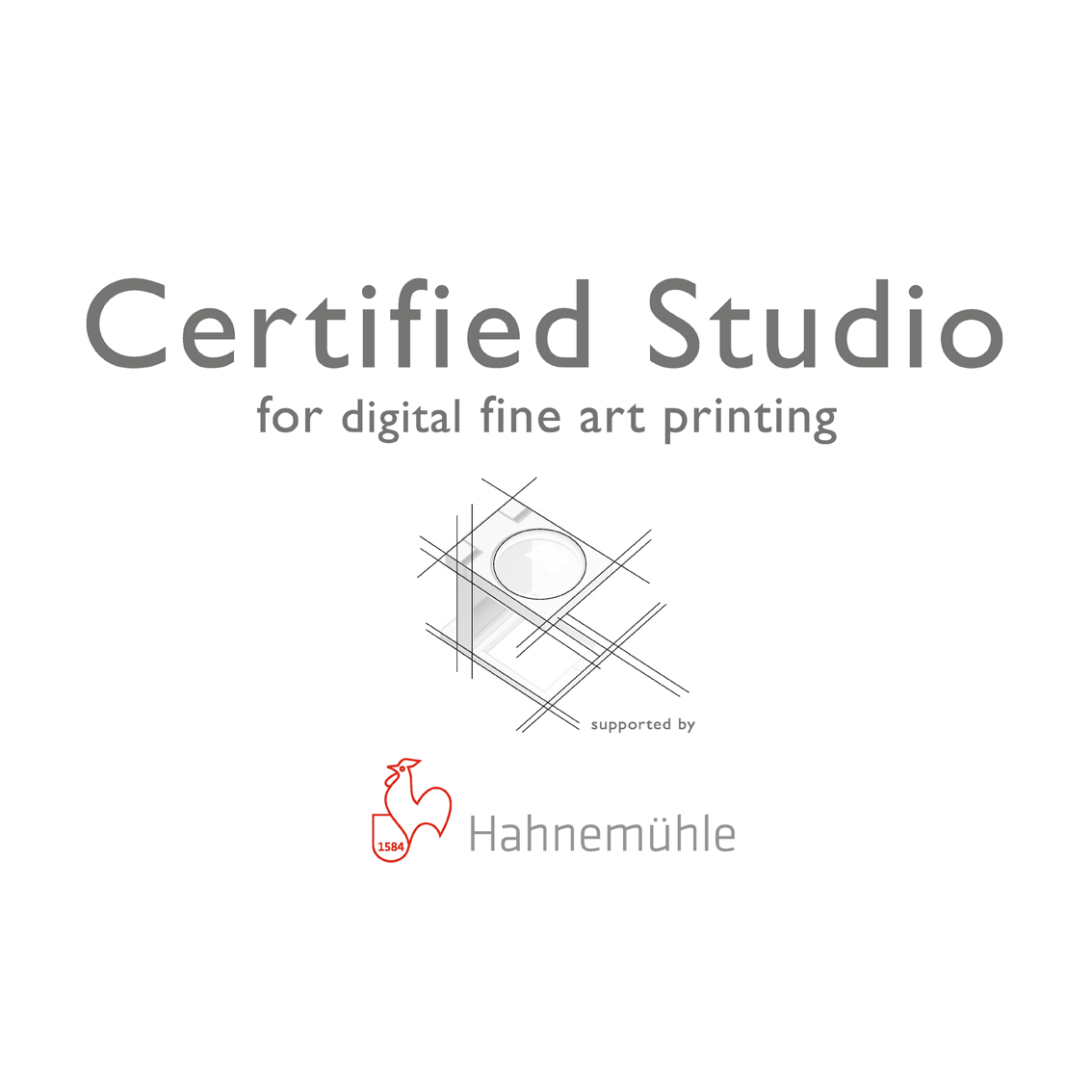 Hahnemühle Certified Partner
DINAX Lab is a Hahnemühle Certified Partner since 2011. For more information about the Hahnemühle Certified Partner program, please visit: www.hahnemuehle.com
Convince yourself of our unique offer when you visit our company. Just make an appointment with an employee and let us surprise you.
tel: +49 2131 34 18 0 | mail: lab@dinax.com